Getting your Business Online
Is Easier Than You Think.
NetDzyne is a privately owned company dedicated to removing the bad taste that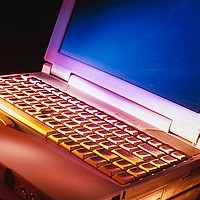 web design has left in the mouth of small business. Web design is the single most complained about business on the internet. According to the 2010 Census, 46% of the 27 million small businesses in the U.S. do not have a website. Even though small businesses understand how important a professional website is to attract new clients, when polled they cite the high cost, lack of time and bad service as the three main barriers keeping them off the Internet.
At NetDzyne we have developed a business plan to specifically address these three barriers. We build your site for you, host it, maintain it and submit it to the Google, Yahoo and Bing search engines.(Including local search where the vast majority of your perspective clients are!) For just $25.95/month you can join the small businesses throughout the U.S. and Canada that have learned that affordable website design no longer means stagnant, malfuctioning websites.
Click the "Learn more" button below and discover features, reliability, security, support and price protection unmatched by any other package on the internet. THERE ARE NO SET-UP FEES or HIDDEN EXPENSES with NetDzyne. Budget $25.95 per month (less if you renew yearly) and be confident that you will have a fully functional, professional website that will grow with your business for years to come. Click the "Start" button below to begin your free trial today!
"We can't say enough about your services. The ease at which we were able to build what I call a first class site amazed us. After years of having a simple site with no depth, we now have a site that features all our services and provides interactive communication with our clients. Add to that the way you set us up on the major search engines and it's a win, win for us all! Within the first 2 weeks of having the site up we received more inquiries for information and bid opportunities than the prior year with the old site. We now have a 24/7 sales venue! Anyone who is looking to expand their business couldn't get a better value for their marketing dollar. "
Ken Sorah - ServiceMaster Commercial Services - Lakeland, Florida
"I have to say that working with your site & YOU especially has been highly effective, rewarding & better than I ever expected. I really can't express the level of satisfaction that I (we) have gotten from this experience. Thanks again, Bruce"
Bruce Daniels
The Depot Antique Gallery, Bouckville, N.Y.
www.depotantiquegallery.com.