Getting your Business Online
Is Easier Than You Think.
NetDzyne is a privately owned company dedicated to removing the bad taste that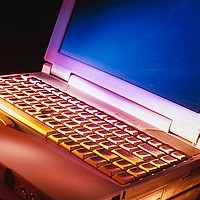 web design has left in the mouth of small business. Web design is the single most complained about business on the internet. According to the 2010 Census, 46% of the 27 million small businesses in the U.S. do not have a website. Even though small businesses understand how important a professional website is to attract new clients, when polled they note the high cost, lack of time and bad service as the three main barriers keeping them off the Internet.
At NetDzyne we have developed a business plan to specifically address these three barriers. We build your site for you, host it, maintain it and submit it to the Google and Bing search engines. We will also assist you in setting up your "Google My Business" and "Bing Places For Business" accounts to assure competitive rankings in the local search results where the vast majority of your perspective clients are searching! For a one time set-up charge of $99 and just $25.95/month you can join the small businesses throughout the U.S. and Canada that have learned that affordable website design no longer means stagnant, malfuctioning websites.
Click the "Learn more" button below and discover features, reliability, security, support and price protection unmatched by any other package on the internet. Affordable website design with NetDzyne means you will not be charged extra for new pages or the editing of existing ones. Click the "Start" button below to begin your free trial today and be confident that you will have a fully functional, professional website that will grow with your business for years to come.
"OUR WEBSITE CAME ALIVE. After a couple of years with a modest website run by club volunteers, we finally have a site that not only reflects all our club has to offer but provides an online resource for members to interact, check upcoming dates, review newsletters, enjoy photos of club events and even sign up for a class or activity. Mary Ann and Brad of NetDzyne worked their magic to transform our ideas into reality in ways we could never have imagined. We couldn't be happier with our website and the service we have come to rely on. "
Earl Wagner, Board of Directors, Oneida Rifle Club, Oneida, NY www.oneidarifleclub.com

"I have to say that working with your site & YOU especially has been highly effective, rewarding & better than I ever expected. I really can't express the level of satisfaction that I (we) have gotten from this experience. Thanks again, Bruce"
Bruce Daniels
The Depot Antique Gallery, Bouckville, N.Y.
www.depotantiquegallery.com.